Ten years of experience, corporate stability, and long-term vision allows our team to help our customers succeed in a changing world.


We work with our customers to help them understand the in's and out's of technology - from proof-of-concept to design to development to implementation to support. We are proud of our long-standing relationships with our clients.
We are a VoR for various organizations that includes Federal Governments, Provincial Governments, Municipalities, Cities, Townships, School boards and United Nations.
We consistently serve these organizations that demands superior customer service, tight deadlines, and quality assurance that meets or exceeds the requirements.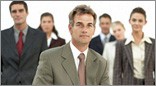 With our commitment to quality, professional expertise, and exceptional customer service, Ederick Associates is not only a leading IT solution provider in Canada but also globally with dedicated clients from Africa, United States of America,and Europe.



We are always critically examining ourselves to determine ways and means of improving upon our offerings and competencies, so as to differentiate ourselves and provide the edge that makes the difference between success and failure.




We execute each and every project with a high degree of time and cost predictability, thereby achieving measurable business advantages for our clients.
Technolgoy Infrastructure Services
Customer Relationship Management
e-Business
e-Procurement