Today, more than ever before, businesses demand global vision, an in-depth understanding of the customer and supplier and flexible scalable solutions that offer the highest possible returns on IT investment. Ederick Associates helps businesses brings it all together with its comprehensive IT skills and capabilities. Ederick Assoicates offers and manages groundbreaking software solutions spanning a range of technology platforms.

read more


Knowledge Management is all about combining human ingenuity and power of technology to empower associates with the necessary knowledge to constantly innovate and find new and better ways of providing value to customers.
Leveraging knowledge involves taking stock of existing knowledge disseminating it across the organization and continuously upgrading it

read more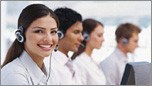 Ederick Associates provides a broad range of services from customer relationship management, back office transaction processing to industry specific solutions.
The key element of services delivery is an integrated approach towards providing increasing value over the entire course of our client relationships. This involves a phased approach towards process standardization, process optimization and process re-engineering.

read more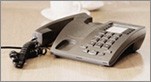 In these days of ever-increasing customer demands, our high-quality spectrum of customer contact services will not disappoint you. Our services help you dramatically reduce the costs of providing IT support to your customers / employees, while increasing productivity and improving the overall experience.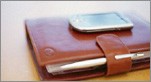 Our customer service offerings create a virtual customer service center to manage customer concerns and queries through multiple channels including voice, e-mail and chat on a 24/7 basis.

read more